INTELLECT
The Intellect software suite offers a comprehensive set of data-driven solutions to enable operators to achieve tighter process control and improved product quality. The powerful suite has features such as Data Access, Pre-Processing, Cleansing, Conversion, Synchronization across multiple Data Sources (Batch and Real Time), Modeling, Prediction and Optimization. The suite also enables operators to identify liquid transients, implement virtual metering, validate sensors, create predictive and preventative maintenance plans, optimize production. All of these features make Intellect a powerful tool for improving process control in all industries, including oil and gas, refining, assembly operations, food products, consumer products and pulp and paper.
The Intellect Server puts your solutions on-line, operating 24/7/365 in real-time. Based on streaming events or timers, the Intellect Server gets and synchronizes data from a wide variety of sources, cleans, converts, predicts, decides, alerts, recommends, and optimizes your performance throughout your organization. It executes in a fully multi-threaded parallel processing architecture. The Intellect Server runs on everything from your laptop to the data center, from the cloud to the control room, and even out on an oil platform. It includes a 50,000+ transactions per second data historian for intermediate results, storing data and objects such as events, parameters, and more.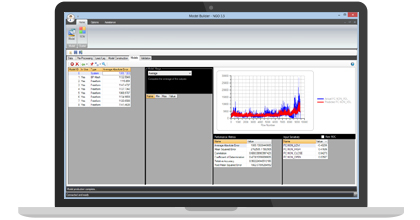 Intellect Expert is a desktop tool that provides users with the ability to quickly and easily develop comprehensive predictive analytics solutions. It is designed to configure data virtualization, data handling, pre-processing and cleansing data, predictive modeling, event detection, state detectors, and online reporting.
iImprove is a process optimization software that enables users to maximize, minimize or target objectives by finding values for setpoints given current conditions on uncontrollable inputs. It features data pre-processing and an ensemble of models from which a system model can be created. It supports costs and desirabilities and has the ability to save solutions for future use both offline and online with an Intellect Server. iImprove also allows users to run what-if analysis offline and perform real-time optimally, controlling complex non-linear processes in real-time when running online.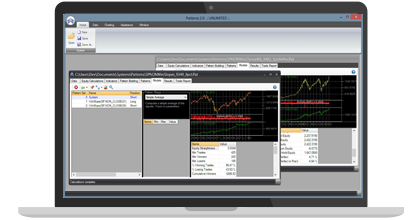 Anomaly is a self-learning, advanced technology system that monitors different critical metrics of equipment and processes to detect any unusual conditions. It works with text and numeric data through data preprocessing and provides access to synchronize the data into a unified set. This system has been installed around the world for process surveillance.
Talk to Me About Your Products